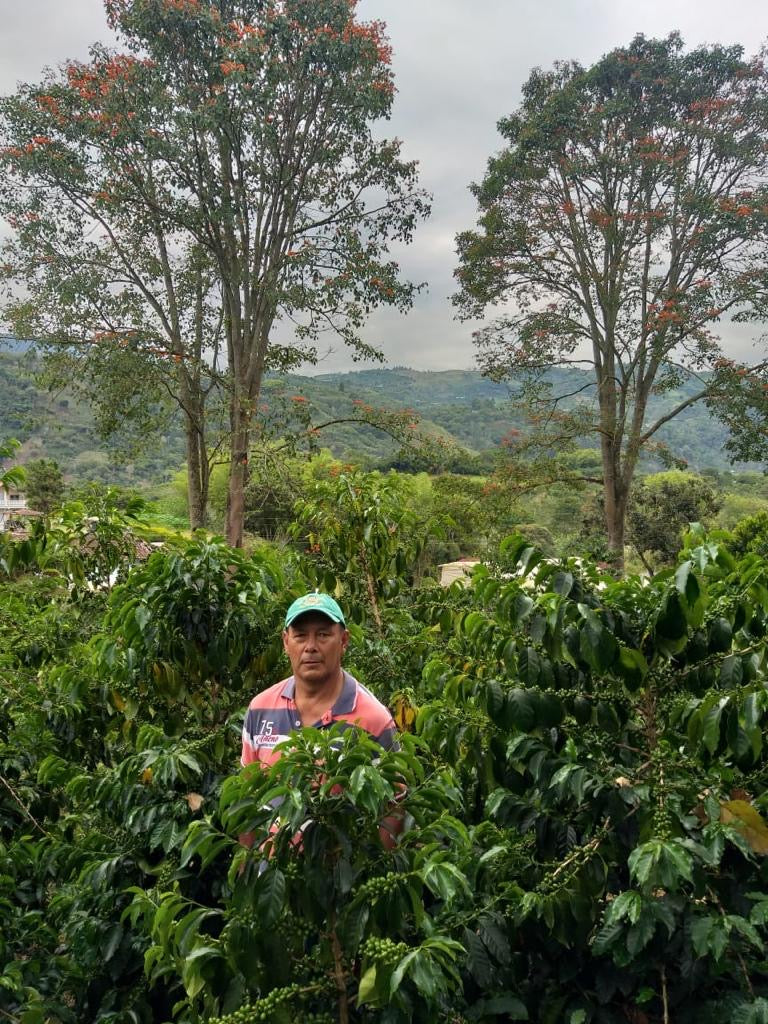 Augusto Ortega - Colombia Pink Bourbon
Origin:
 San Agustin, Huila Colombia
Process: Washed
Producer
: Augusto Ortega
Farm:
Las Asturias
Variety
: Pink Bourbon
Impressions: Pink Grapefruit, Citrus, Floral 
Altitude
: 1680 MASL
Roast Level: Light

250g
Augusto Ortega's lineage in coffee makes he and others of his generation the closest thing to coffee royalty. Now 58 years old, he began his life as a coffee grower working alongside his father, who was amongst the earliest entrants in commercial coffee growing in the region.
This Washed Pink Bourbon is incredibly sweet with a beautiful citric acidity. It reminds us of our favourite pink grapefruits & lemon lime beverages, with a beautiful floral finish. At the risk of sounding redundant, it's everything we love about summer coffees.
Augusto's vision for the future is the following: "I hope to continue forward tackling the challenges posed to coffee growers by planting new varieties and to be in union with other coffee growers so we can improve ourselves through our own good advice and counsel."
Price Transparency:
Farmgate price: 3,000,000.00 Colombian Pesos per carga
National farmgate price September: 2,000,000 Colombian Pesos per carga
FOB price: $3.83USD/lb
We Paid: $5.50USD/LB
Roasted Costs (Plus transportation): $14.96USD/KG