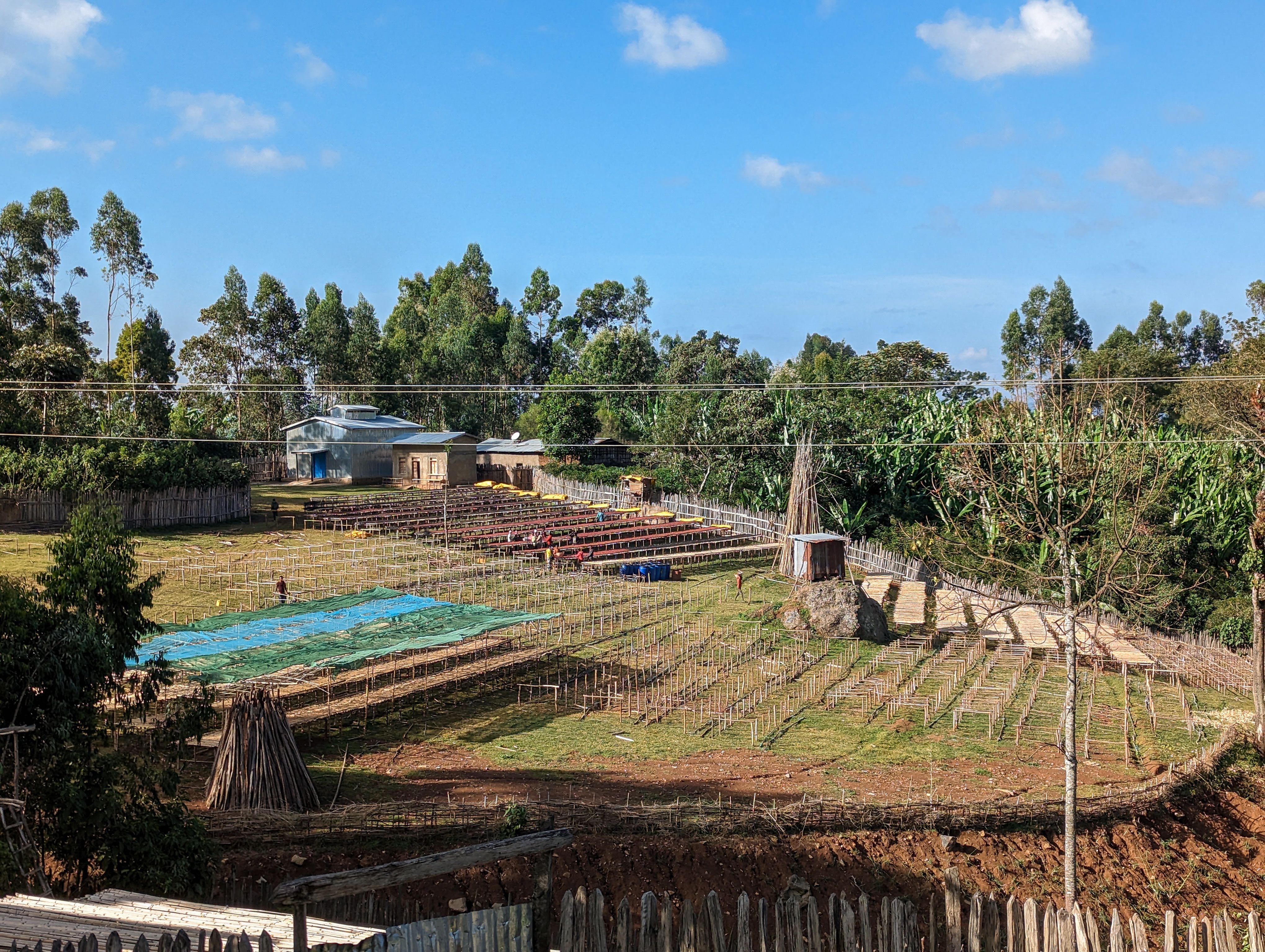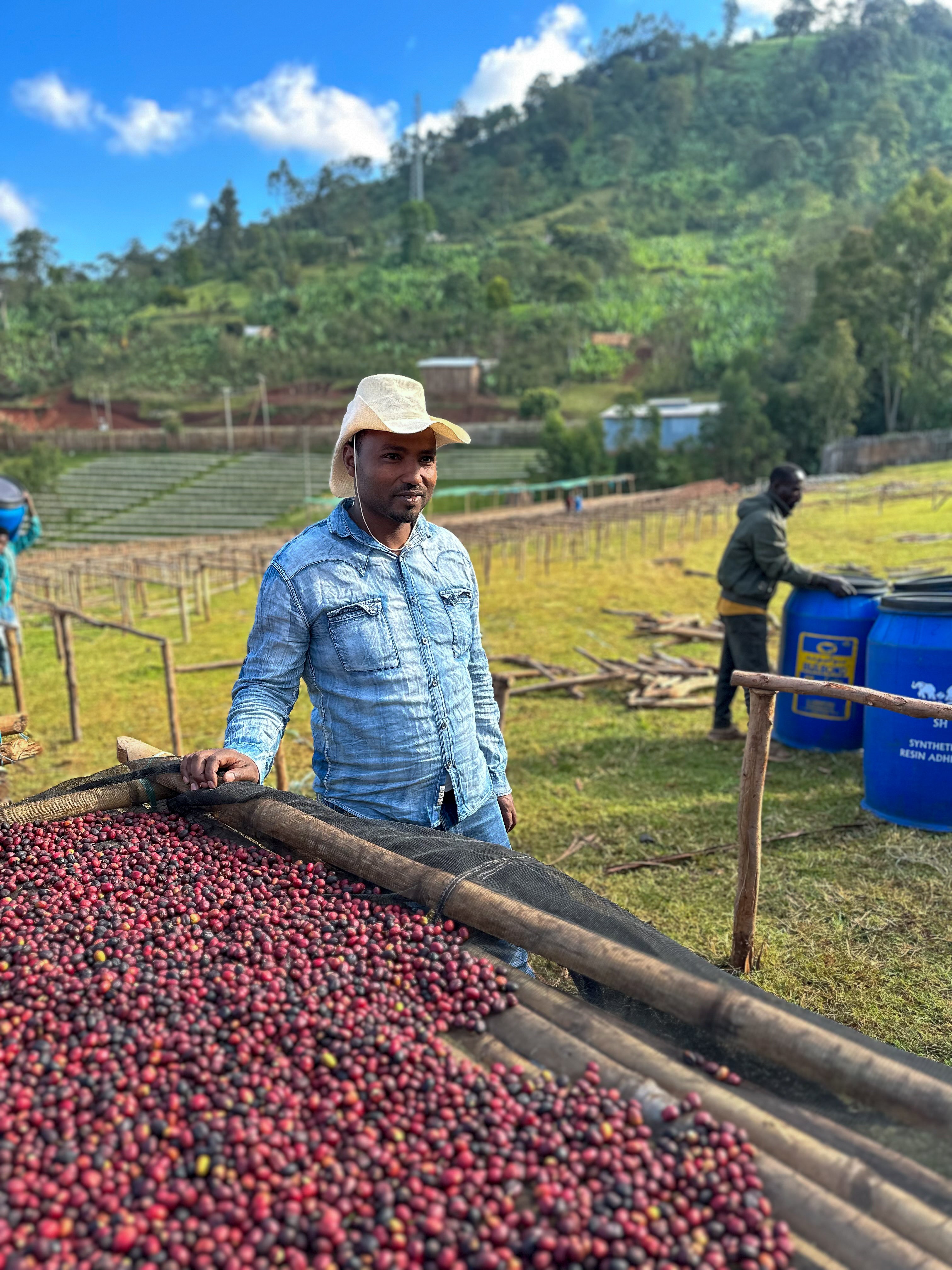 Basha Bekele - Ethiopia
Process:
Natural
Filter - Stonefruit, Tropical, Pineapple Juice, Juicy
Espresso - Cherry Pie, Berry, Caramel
Region: Bombe
Altitude: 2210 MASL
Importer: Crop to Cup
250g
This may be one of our favourite natural Ethiopian coffees in some time. If you enjoy juicy, fruity and sweet natural coffees that are also clean and bright... stop scrolling. 
Basha is a farmer and mill manager in Sidama, Ethiopia. He primarily grows an heirloom variety registered as 74158, known locally as "Walega", and also works with neighboring farmers to collect cherries grown as high as 2,300 meters above sea level. As is typical in this region, his coffees are all dry processed or "natural".  We cupped this one alongside several other fantastic coffees, but there was no doubt: this is something special. 
We've decided to offer Basha in both an Espresso and Filter offering. Our Filter offering is juicy, bright and stone fruit forward with a sparkling acidity. Our espresso offers more berry attributes with a nice cherry sweetness. While we say most of our coffees can work for both methods we love this coffee so much we thought we'd offer it two ways.
Price Transparency:
FOB - $10.45/KG