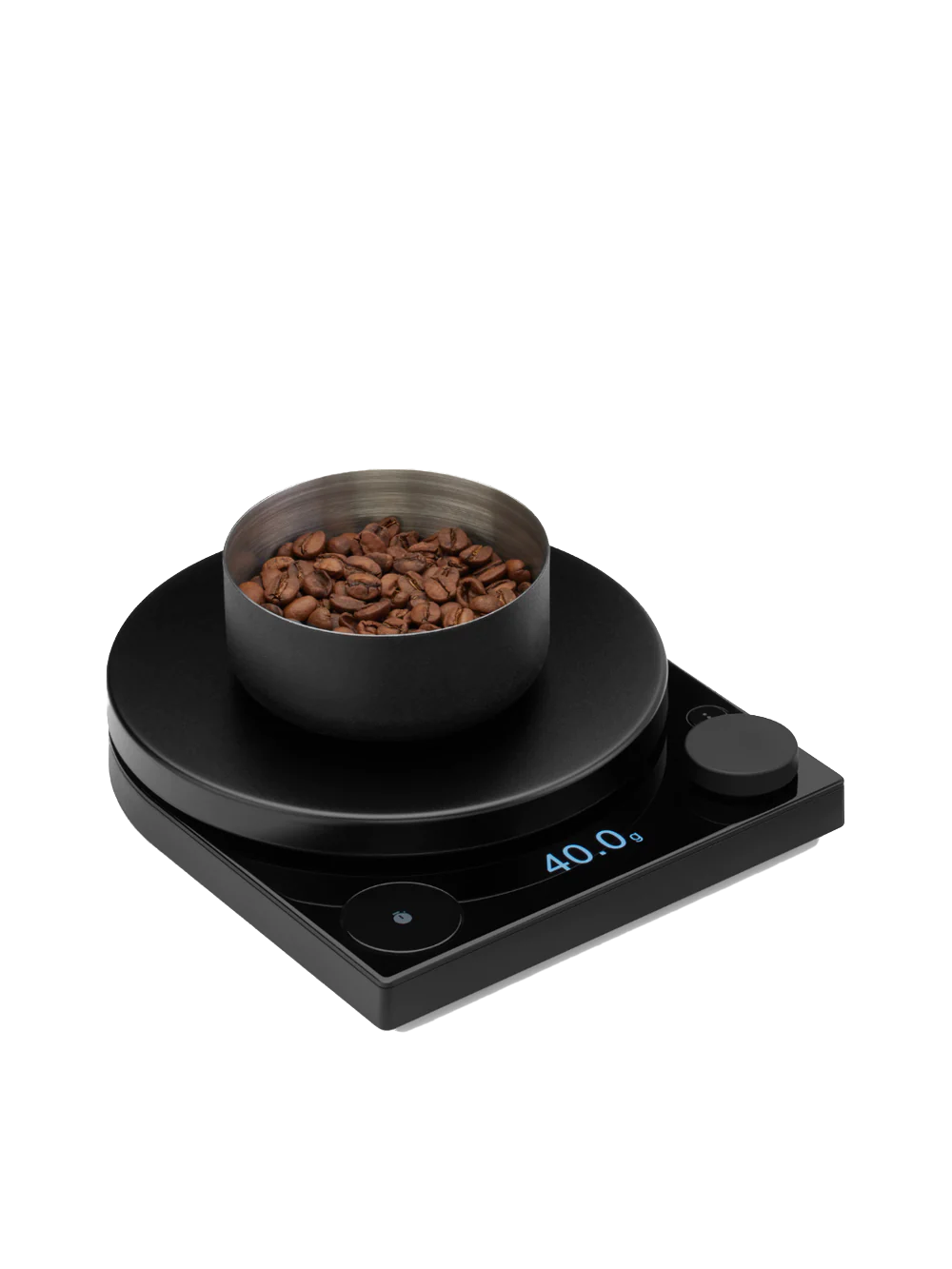 FELLOW Tally Pro Precision Scale (Studio Edition)
WEIGH WITH PRECISION. BREW WITH PERFECTION
When FELLOW set out to design the ultimate coffee scale, they took no small measures. Ultra precise, unprecedented design, and with three seamless modes for a perfect pour-over, every time.
With instant ratio calculations, top-of-the-line accuracy, three modes for seamless brewing, and a stunningly clear OLED display, it all adds up with Tally. Dial in recipes, experiment effortlessly, and take your pourover to the pro leagues.
Brew Assist™ Mode
A first of its kind feature. Brew Assist™ Mode provides instant ratio calculations and keeps you on track throughout the pourover process. Put away the calculator.
Timer Mode
For experienced brewers, Timer Mode shows a side-by-side timer and weight in grams so you can perfect your pour-over with minimal distractions.
Weight Mode
To weigh small goods beyond coffee, use the versatile Weight Mode to easily measure in grams, ounces, pounds, and milliliters of water.
Luminous OLED Display and Tactile Controls
No silicone mat, no touchscreen. Tally's luminous OLED screen and satisfying metal touchpoints are on a different scale. Whether in bright sunlight or a dim room, the stunningly clear OLED screen is easily readable so you're never in the dark.
Ultra Responsive and Precise
Accurate to the tenth of a gram and highly responsive to quick weight stabilizing, Tally is as fast and precise as you can get.
Made To Measure, Mess-Free
With a long battery life, durable premium design, and a removable weigh pan for easy cleaning, Tally goes the distance.