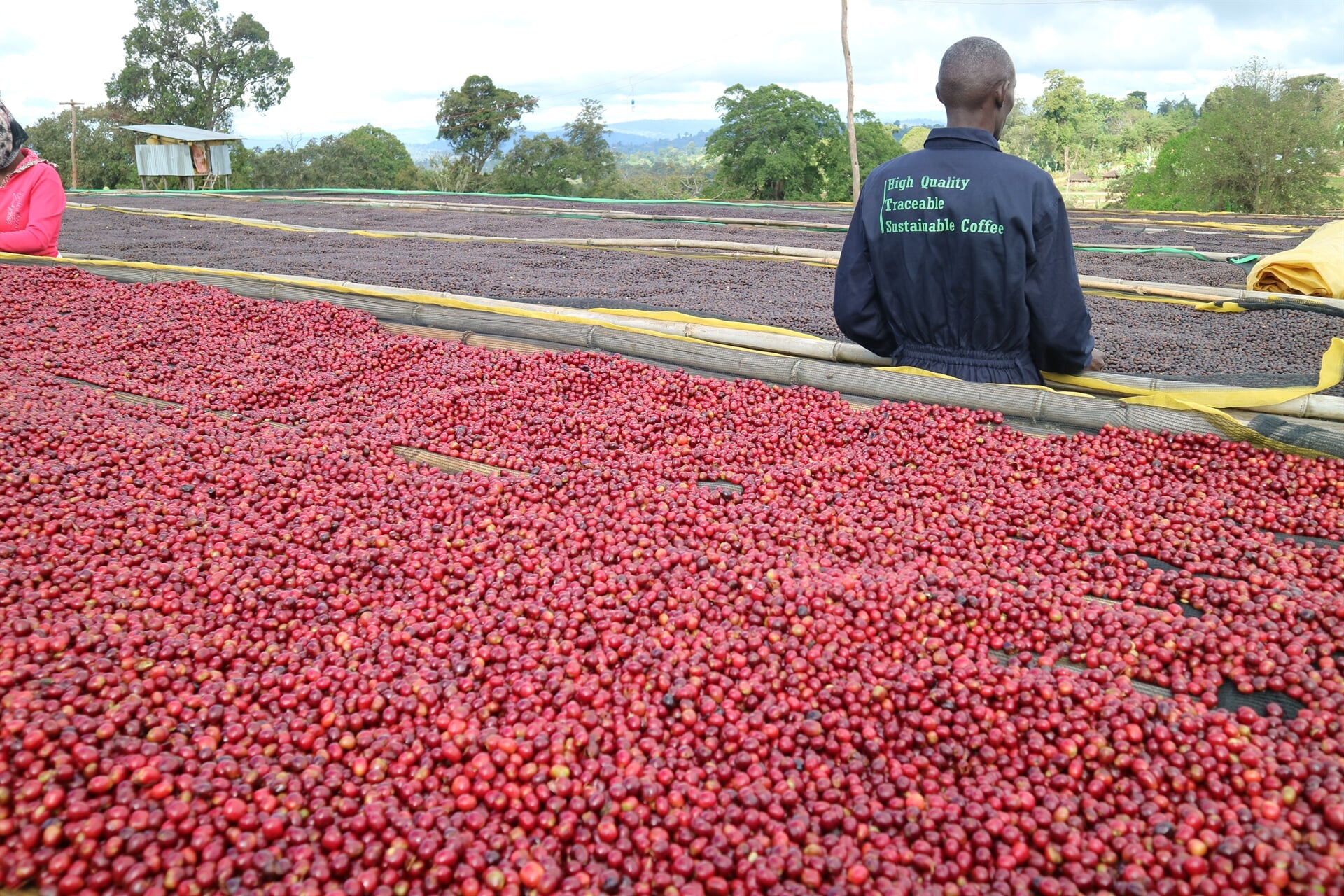 Shoondhisa - Ethiopia
Impressions: Strawberry Juice, Lavender, Delicate & Juicy
Process: Natural
Producers: Sookoo Coffee
Variety: Local Landrace
Altitude: 2000-2100 MASL
Roast: Light
Region: Shoondhisa, Guji
Harvest: December 2022/January 2023
Country: Ethiopia 
A natural Local Landrace from Shakiso, Guji, Ethiopia, this beautiful coffee is produced by Sookoo Coffee owned by Ture Waji.
Shoondhisa is a clean and beautiful natural Ethiopian that is sweet like berries, while also offering bright florals.
The Dambi Uddo drying station buys cherry from roughly 100 smallholder farmers. While the norm in Latin America is for farmers to own many hectares with thousands of coffee trees, in Ethiopia, most growers are small landholders, often harvesting coffee in their gardens, alongside crops for family consumption.